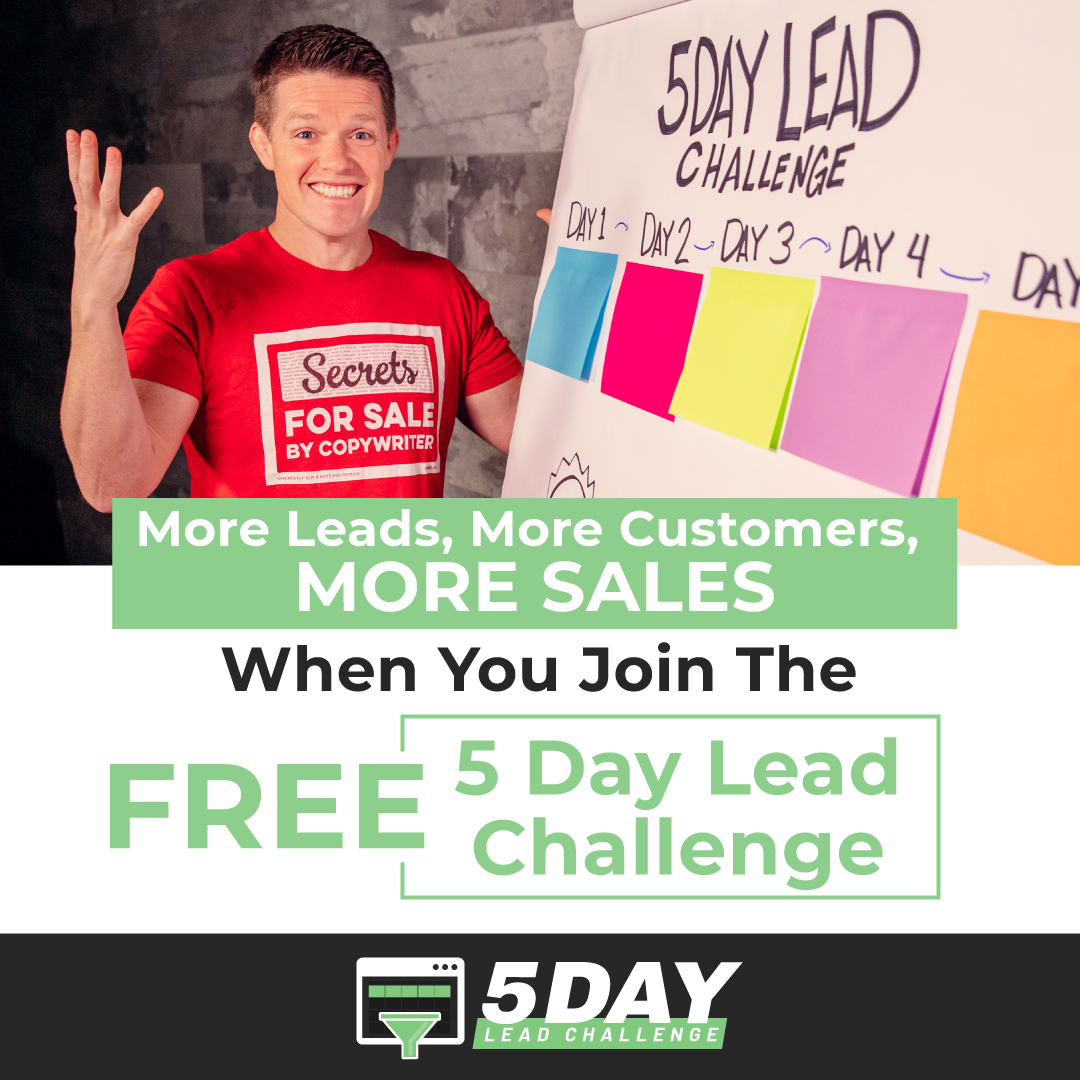 What Would You Do With An Extra 10, 100, or 1,000 NEW LEADS PER DAY!?!
Important Info:
This is a LIVE challenge! We will go live each day @ 12:00 Noon Eastern (9:00 Pacific), so make sure you put it in your calendar!
  Day #1: Unlimited Leads – Mon Jan 4th
  Day #2: Your "Onepager" – Tue Jan 5th
  Day #3: Your Lead Funnel – Wed Jan 6th
  Day #4: Follow-Up Funnel – Thur Jan 7th
  Day #5: Launch Your Funnel – Fri Jan 8th
*** PLUS, Get Two NEW "List Building" Software Products (For FREE)
When You Show Up To The Live Trainings!
Disclosure: Some of the links in these posts are "affiliate links." This means if you click on a link and purchase an item, I will receive an affiliate commission.